0800 033 7075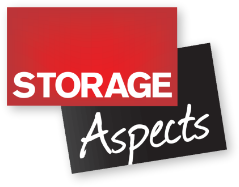 Welcome to Storage Aspects, storage solutions
Suppliers of Roller Racking, Mobile Shelving and Roller Shelving Systems
We provide advice on a range of storage products designed and installed to maximise the available space at a reasonable price, including Hospital and Warehouse storage, Office Shelving, Archive Storage and Mobile Shelving. Our range of office storage products allow our clients to maximise their available office space and thus store and access more files or archives. Our roller racking systems allow for high density storage within a busy office and provide up to 50% more files capacity when compared to traditional filing products and cabinets. The rotary filing cabinets and revolving file cupboards allow the safe and secure storage of files, whislt allowing easy access when required. Our clients find these units ideal when file security is required as well as easy access. We offer a range of sizes to suit your requirements and so we can match your office filing requirements to the number you require. Our experienced installation team positions the storage mobile shelving or roller racking or rotary cupboards to suit your needs. We also move existing installationso of mobile shelving and rotary cupboads, whether it is on the same floor or another building.
The use of our archive storage products allow for our clients to manage and store their archives in house, therefore allowing easy access. Our archive mobile shelving provides high density storage for the stored files or archiv boxes and the installed storage systems are designed to maxmise the available space. We offer a range of sizes that match your existing files, lever arch files or archive boxes, thus allowing our clients to continue to use their existing files or boxes. Our designs match or exceed the requirements of BS5750 for the storage of archives. Our range of archive storage also accomodates mag tapes, record libraries, medical records files, x rays museum arctifacts and archive materials.
The mobile shelving is designed to provide our clients with the maximum use of space within their premises, whether it is an office, archive, library, museum, stores, stock room or warehouse envoirnment. We can design the system to provide the required amount of capacity and all the systems are easy to move and operate. Our skilled installers allow us to install our roller racking, roller shelving or mobile shelving in sensitive areas such as offices, archive libraries, stock rooms, stores or warehouses. We offer a range of sizes and finshes so as to match our client's needs and requirments as this is often needed in offices where the storage system needs to match the desking or office surrounds.
Our approach is to offer a solution; with options if required so as to ensure our clients have the optimum product for their requirements. We offer a nationwide on site advice service so please call us with your requirements.