0800 033 7075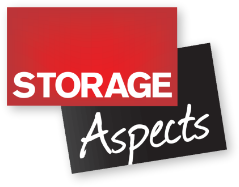 Welcome to Storage Aspects, storage solutions
We design and supply a range of hospital gas cylinder racks, stalls, cabinets, cages and trolleys to allow the safe and secure storage and handling within a hospital, clinic, doctor surgery, health centre or hospice envoirnment, Our products are designed and tested to ensure full compliance with HTM regulations, infection control and manual handling requirements. The racks and storage stalls are designed to store the full range of BOC and Air Liquide medical gas cylinders. We can offer a choice on how many cylinders you need to store and how they need to be stored. This includes all types and makes, including the popular D, E, CD, F, HX, J and G cylinders that are used widely in hospitals.
The use of gas cylinder storage cabinets provides safe and secure storage for gas cylinders and are ideal in locations where a limited number of cylinders need to be kept securely. Our range of medical gas cylinder storage cabinets provide safe storage and safe handling and we offer a range of materials which they can be made in. We offer powder coated steel, with a choice of colours, stainless steel, ideal for outside conditions or alumuinuim where there is a specific need for an inert storage system. We also offer a range of security locks including key operated, padlock and digi lock. The use of digi locks is very popular witth our clients as it allows all to access the stored cylinders without the aggro of key management. This is because all the users and the gas provider can have and use the lock number, whislt it is easily changed should the need arise.
Our range of hospital gas cylinder trolleys allows the safe movement of cylinders around the hospital, whist allowing safe and secure manual handling. The large cylinders, types G and J, weigh over 60kgs each, so these need to be handled with great care and by qualied personnel. Our three wheel trolleys allow the safe movement of the cylinders from the storage locations, to the manifold room or end user department. The design is especially important when operating on uneven ground or sloping paths, as the three wheel design provide the optimum level of security
If you need help or advice please call us.
Can't find what you are looking for? No problem, we only show a limited range of our products, just call us on 0800 033 7075 and we will be able to help you.